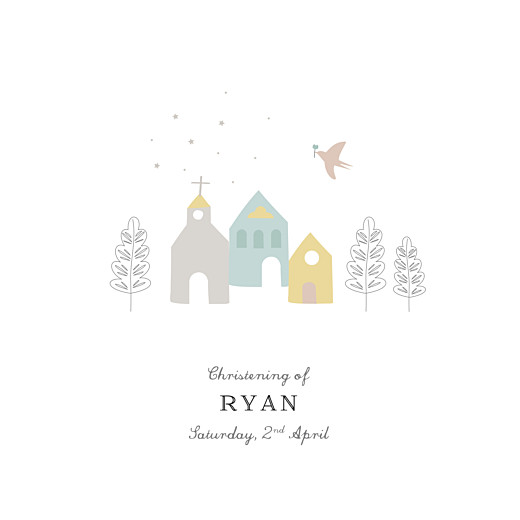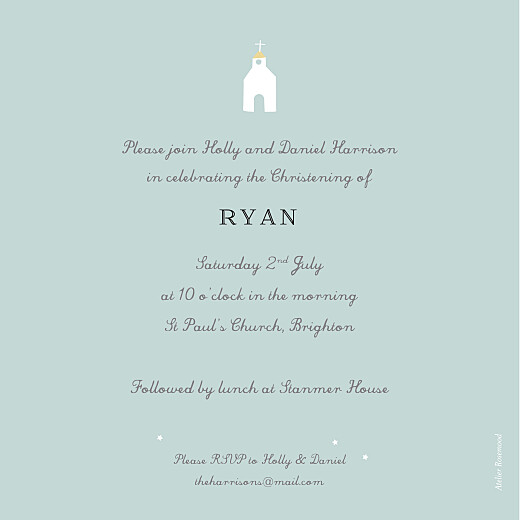 Christening Invitations · Flat Card
Village Chapel
Products to match your Village Chapel Christening Invitations
See The Suite
Christening Invitations
in a similar style
The Rosemood Touch
Checked by our experts
We proofread your text, optimise the layout and retouch your photos!
Going the extra mile
We are here to help you every step of the way so just ask!
Made in France
The perfect blend of artisanal French know-how and cutting-edge printing.
If you like our Village Chapel Christening Invitation. You may also be interested in...
Calculate the price*
Smooth Matte Paper
A pure white paper with a smooth finish
Textured Ivory Paper
A timeless high-quality ivory paper with a textured matte finish
Iridescent Paper
A high-quality, slightly iridescent paper
* Estimated price excl. shipping
Reviews (1)
Village chapel christening invitation
Leave a review
We were looking for some Christening cards, and stumbled upon Rosemood. Within a week we had the most perfect cards delivered to the house. The quality is really, really lovely, the attention to detail on their part is very professional, and the designs are all well thought out and smart.
I'll be back for some of those photobooks soon!
Thanks again!


Published by austen humphries, 9 Apr 2019
,