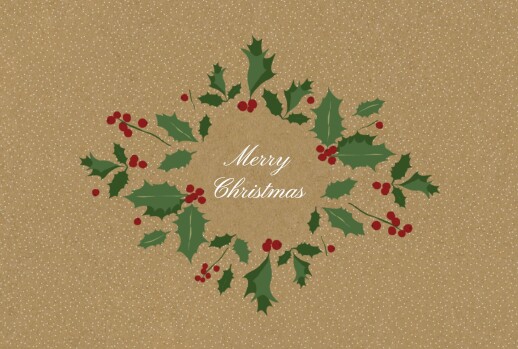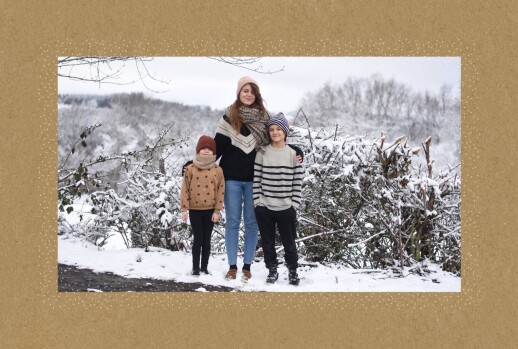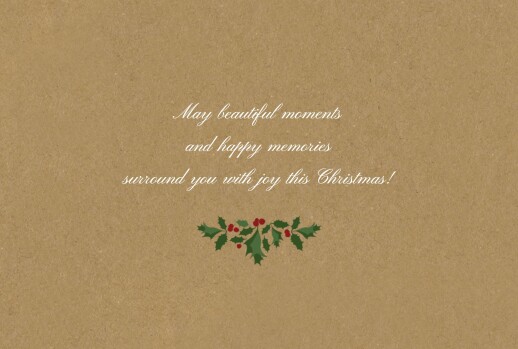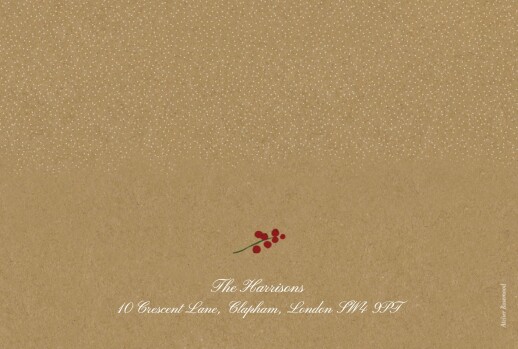 Christmas Cards 2022 · Folded Card
Boughs Of Holly
Christmas Cards 2022
in a similar style
The Rosemood Touch
Checked by our experts
We proofread your text, optimise the layout and retouch your photos!
Going the extra mile
We are here to help you every step of the way so just ask!
Made in France
The perfect blend of artisanal French know-how and cutting-edge printing.
If you like our Boughs Of Holly Christmas Card. You may also be interested in...
Calculate the price*
Smooth Matte Paper
A pure white paper with a smooth finish
Textured Ivory Paper
A timeless high-quality ivory paper with a textured matte finish
Iridescent Paper
A high-quality, slightly iridescent paper
* Estimated price excl. shipping
Reviews (1)
Boughs of holly christmas card
Leave a review
Nice design, very traditional.
I very much like the design of this card, and the fact it opens and the photo can be added on the top flap.
Though it would be much appreciated to be able to chose an even better paper quality and maybe have the option to get liners for the enveloppes.
Published by Laetitia, 5 Dec 2017
Response from the Atelier Rosemood
Hi Laettitia,
We are so happy to hear you were happy with your Christmas card design and thank you for your suggestions.
Envelope liners and even heavier paper would indeed be a great addition to our collection!
Merry Christmas from the whole Rosemood UK Team!
Kelsey
,