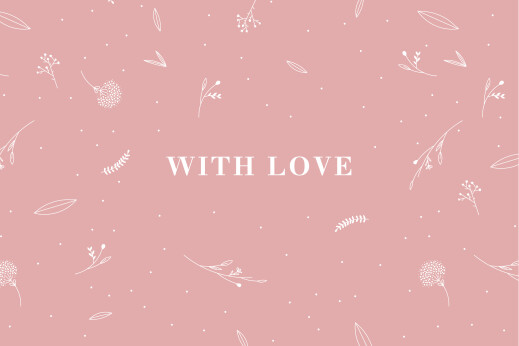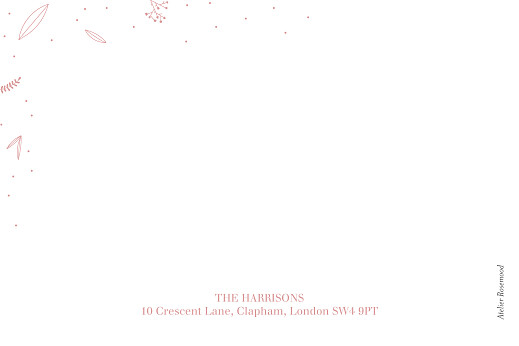 Notecards · Flat Card
Elegant Foliage
Notecards
in a similar style
The Rosemood Touch
Checked by our experts
We proofread your text, optimise the layout and retouch your photos!
Going the extra mile
We are here to help you every step of the way so just ask!
Made in France
The perfect blend of artisanal French know-how and cutting-edge printing.
If you like our Elegant Foliage Notecard. You may also be interested in...
Calculate the price*
Smooth Matte Paper
A pure white paper with a smooth finish
Textured Ivory Paper
A timeless high-quality ivory paper with a textured matte finish
* Estimated price excl. shipping
Reviews (1)
Elegant foliage notecard
Leave a review
Shame they don't come in a box!
Lovely design and quality but the cards and envelopes were delivered wrapped in cellophane. It's a real shame they don't arrive nicely presented in a box as it makes storage difficult!
Published by hlw, 14 Apr 2021
Response from the Atelier Rosemood
Hi there,
Thank you for your feedback on our note cards. We are always looking to improve our offering for our clients, and I'll be sure to pass this information on to our marketing teams so that we can investigate the potential for a storage box that we might be able to sell in conjunction with these cards. We're glad that the product itself is to your liking, and that you're enjoying the design and the quality. Please do contact our customer service team if there's anything else we might be able to help you with!
Kind regards,
The Rosemood team
,