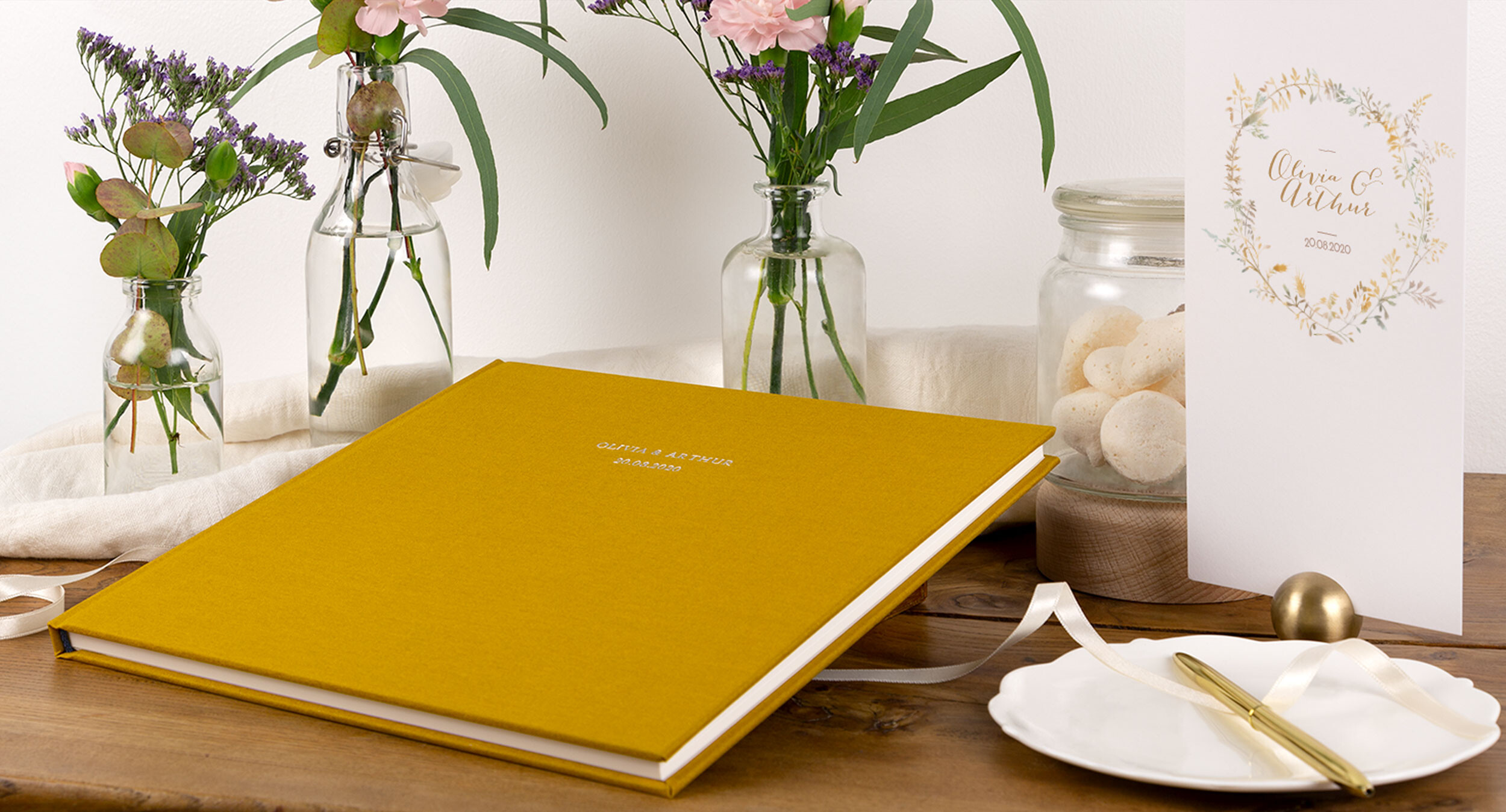 Wedding Guest Book Ideas
Looking to create a stunning keepsake from your big day? Our stunning hardcover wedding guest books will help you collate messages from your guests that you can treasure for years to come. A wedding guest book is much more than just a collection of your guests' signatures, so take a look at our wedding book ideas for some inspiration on how to make your guest book truly unique. Choose your wedding guest book to suit the style and colour scheme of your wedding, adding a touch of elegance and refinement to your wedding reception!
Create your wedding guest book
Ideas for a chic and elegant wedding guest book
A quick flick through Pinterest will show you that there is a world of ideas out there for your wedding guest book! Whether you are looking to have your friends and family sign wooden hearts that will slip into a frame or to create a piece of artwork featuring their fingertips, it is a lovely touch to keep a record of who was at your big day and you can make sure that your alternative wedding guest book fits into your wedding style and theme. There are also plenty of ideas when it comes to what type of message you wish your guests to leave in your wedding guest book. Add instructions for them to write out their funniest anecdotes involving the two of you or have them leave you some advice for married life. The options are endless!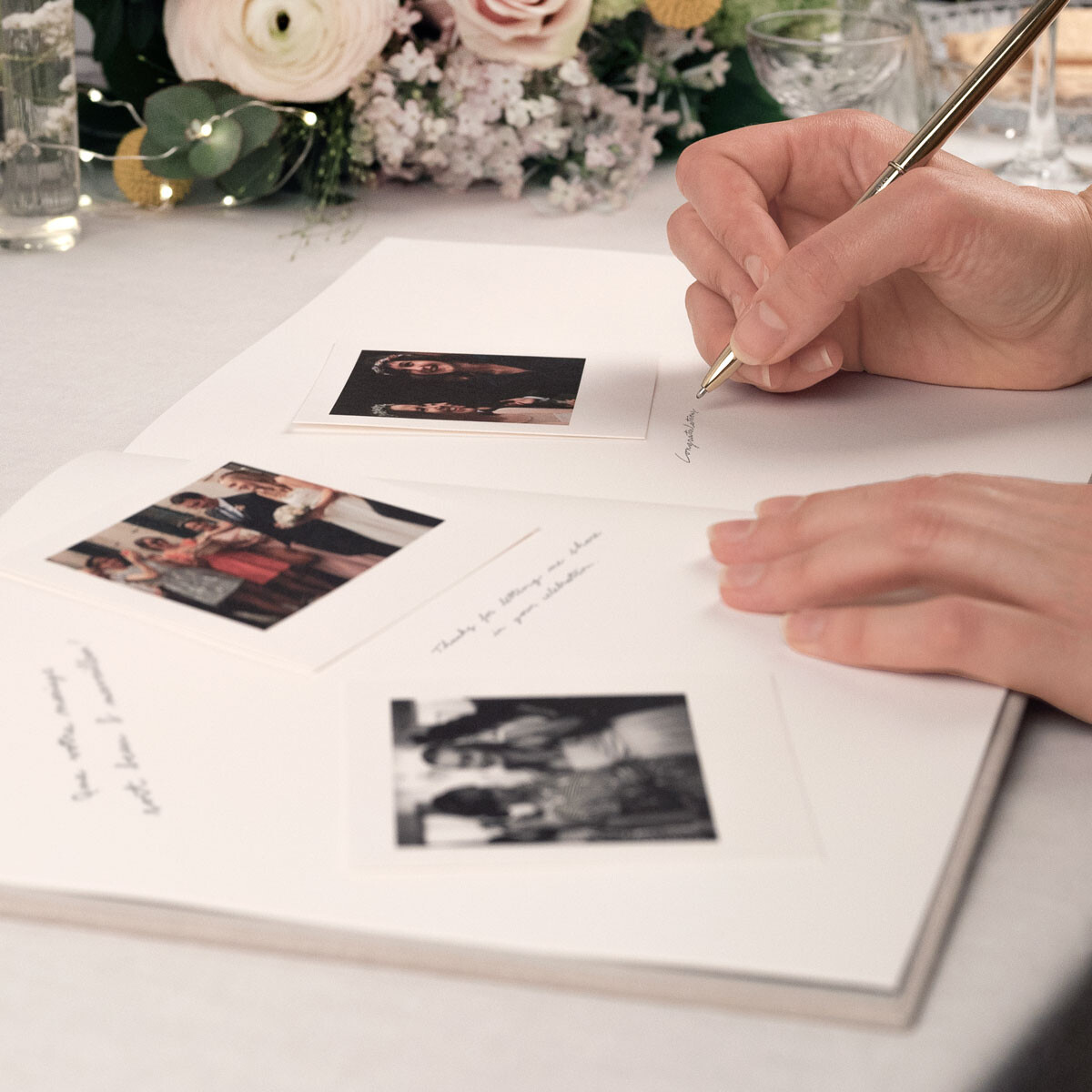 One thing to think about when choosing your favourite wedding guest book ideas is how you are going to store or display it after the big day. That is where traditional wedding guests books come in to play, but there is nothing to say that your wedding guest book has to stick to the norm! Your luxury hardcover wedding guest books will stand out on your big day and your guests are sure to be impressed by the amazing finishing touches. Our stunning Italian fabric hardcovers and our hot foil stamping make for beautiful wedding guest books that will stand the test of time!
Make sure that your wedding guests book is visible and accessible to ensure that your guests know that they should leave a message. Set up a table especially for your wedding guest book adding some decorations to make it a feature of your reception. You can even use our chic wedding guest books to create your own Polaroid guest book! Simply accompany your wedding guests book with a Polaroid camera and some fun props, to have your guests add a funny photo from your big day to their kind words!
Wedding Photo Guest Books
We are sure that all of your guests will want to sign your wedding guest book when they realise that it is filled with photos of the happy couple. Use our softcover photo books to create your very own wedding photo guest book, including photos that narrate your love story or ones with your guests so that they can sign by their very own picture. Create your personalised wedding photo guest book online thanks to our photo book maker. A range of templates is on offer so you can leave blank pages for your guests to sign or simply leave a space around each photo so that your guests can comment on your childhood photos or the romantic snaps from your pre-wedding photo shoot. Your wedding photo guest book allows you to relive some of your favourite moments together, whilst also collecting the thoughts and funny remarks of your loved ones!