Hardback Notebooks
La crème de la crème of notebooks
Our hardback notebooks are defined by their unique and timeless design, as well as their outstanding quality. Each personalised notebook is printed and bound in our very own studio in Nantes, France. From a debossed photo to a foiled title, applied letter by letter by our printing experts, our A5 hardback notebooks are designed to be worthy of your greatest ideas, biggest projects and deepest secrets. Personalise your hardback notebook online with the photo of your choice or an inspiring title in hot foil stamping. Find a notebook to suit your style and one to treasure for years to come.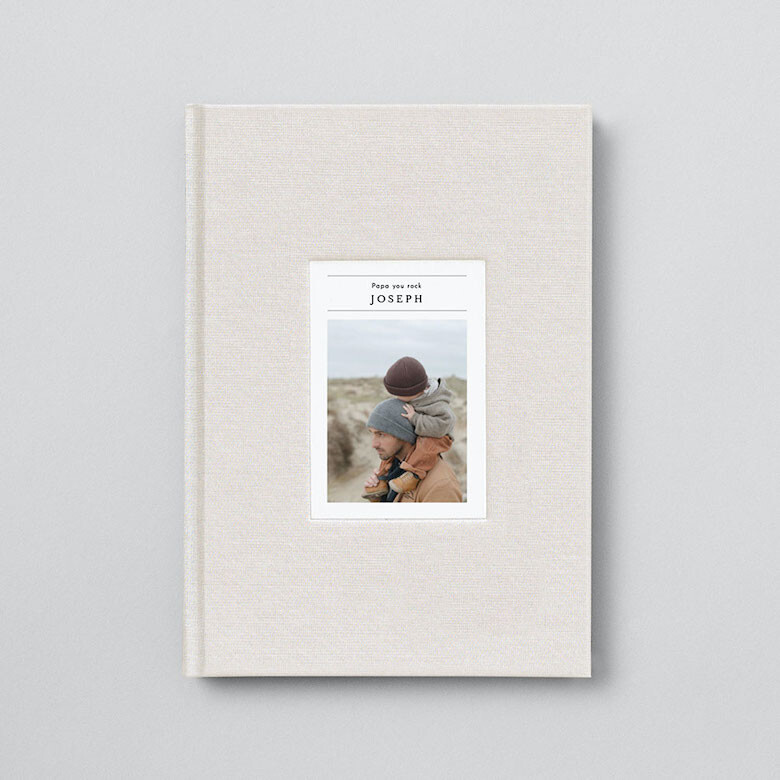 Hardback Photo Notebooks
Create a fabric hardback notebook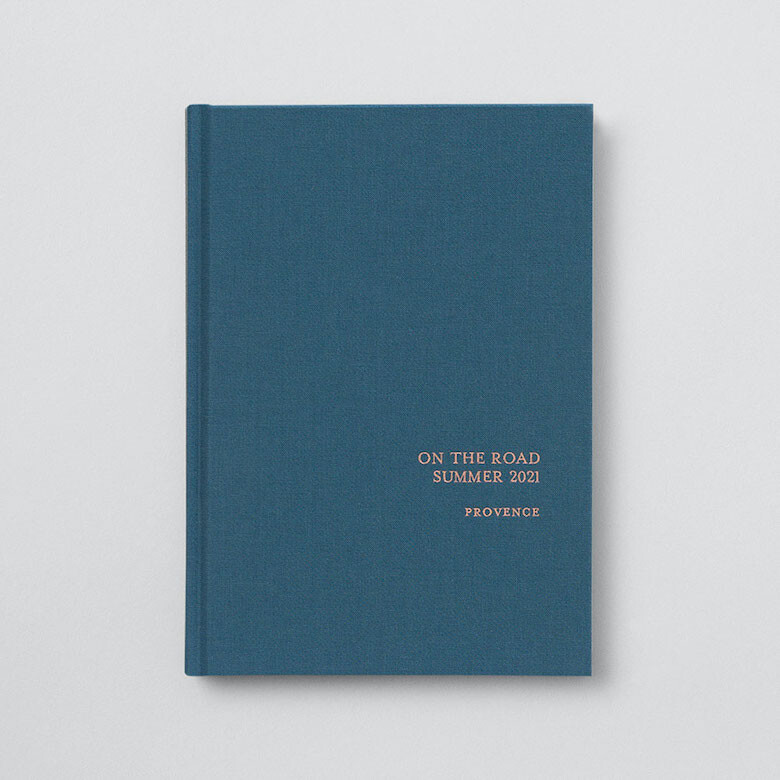 Foil Fabric Hardback Notebooks
Create a foil fabric hardback notebook
Choose a hardback notebook for a chic and elegant finish
Our hardback notebook were designed to take pride of place on your desk at home or at work and be there to accompany you in your everyday life. The fabric hardcovers and our carefully selected debossed or hot foil stamped finish make your notebook particularly resistant and undeniably elegant. Thanks to its A5 format, (14.8 x 21 cm), your notebook will slip easily into your bag to be ready for you to put pen to paper whenever the mood takes you. Choose from our hardback photo notebook or our hardback foil notebooks to suit your style. You will then be able to choose the colour of your notebook, add a title or your favourite photo and then finally choose from our range of inside page layouts. The pages will then just be waiting to be filled with your ideas, lists, projects or dreams. Our fabric hardback notebooks also make a stunning gift for loved ones that can be personalised in as little as 5 minutes! Have a little more time to create their perfect gift? Take a look at our stunning fabric hardcover photo books with many of the same finishing touches!
Premium fabric and paper for your hardback notebook
Your greatest ideas, adventures and dreams deserve the best, which is why every last detail of our hardback notebooks was carefully selected by our product design team. Our beautiful fabric covers are available in a choice of four colours, with each fabric having a lightly textured finish. For our foiled covers, the silver or copper hot foil stamping has been chosen to match our range of colours perfectly, whilst our photo notebooks feature an elegant debossed photo. Our attention to detail does not stop there! We are the only European provider to bind our notebooks in-house using traditional sewn binding, ensuring the 142 inside pages are meticulously bound together inside their stunning cover. Our hardback notebooks really do get the royal treatment at our printing studio and we hope that you will be as proud to use them as we are to create them.
Personalise your fabric hardcover online
Personalise your hardback notebook to suit your style. Choose from our four different notebook styles and use our editing tool to customise the cover with your photos and inspirational titles. Discover the different ways to use your notebook to give you ideas on how to start filling those blank pages. From daily to-do lists to recipes or doodles...create a notebook that will fulfil your writing or drawing needs. Our graphic designers and proofreaders will even check over the cover of your personalised notebook before it goes to print to make sure that everything is absolutely perfect. If you need any help personalising your notebook or have any questions, do not hesitate to get in touch with our friendly customer service team.
Discover our collection of personalised notebooks