Father's Day Photo Albums
Celebrate your real-life hero by printing the moments that mattered most
Let Dad know how much he means to you with a personalised Father's day photo album. Bring together all of your favourite memories with Dad into a high-quality photo album that he will treasure forever. Your photo album is sure to bring a tear to his eye as he rediscovers some of the precious moments spent together over the years and flicking through your album together is sure to make Father's Day memorable! Choose to create a personalised photo album with text to include a message to Dad as well as captions to immortalise some of your favourite anecdotes!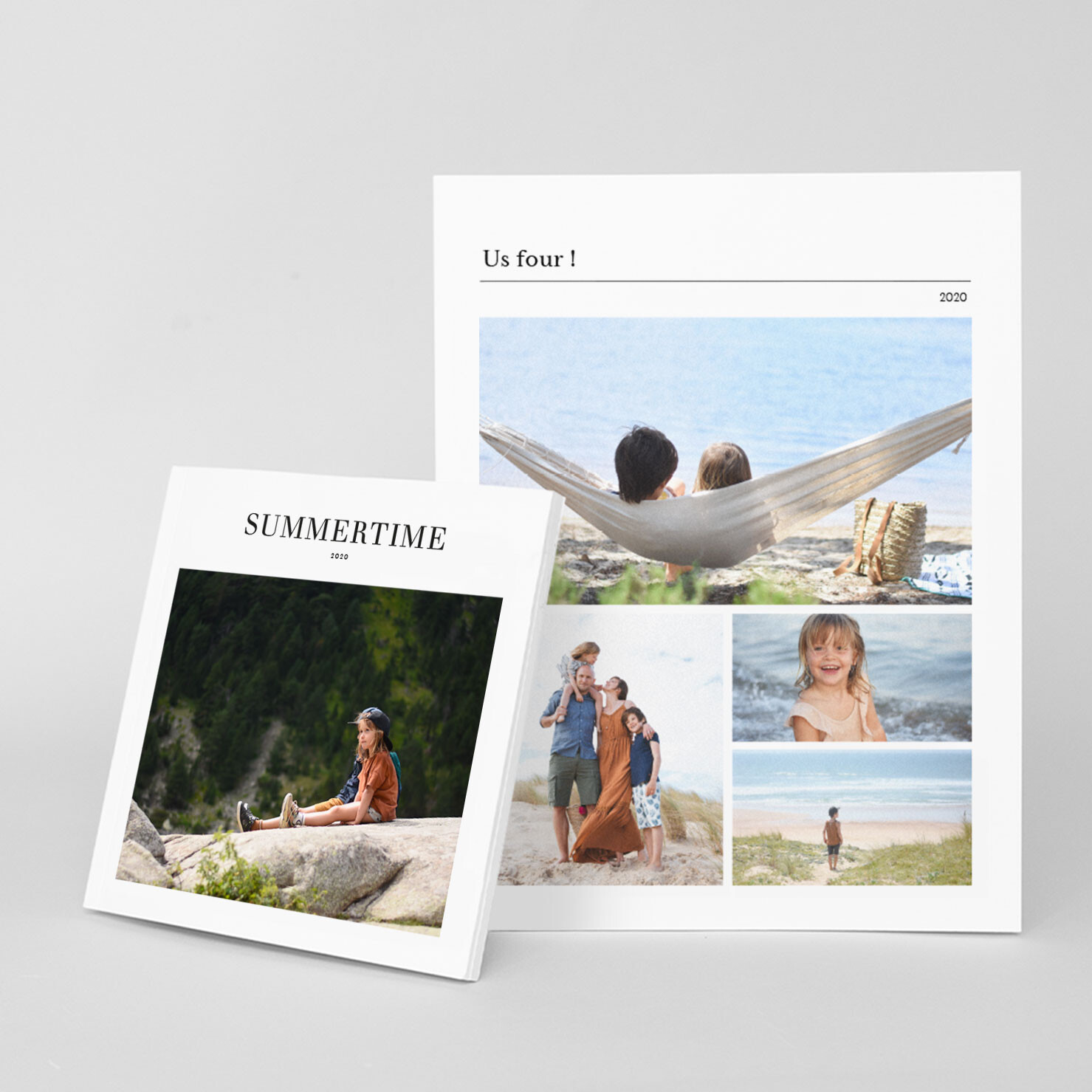 Softcover
Father's Day Photo Albums
Modern magazine-style albums with a range of cover designs
Create your album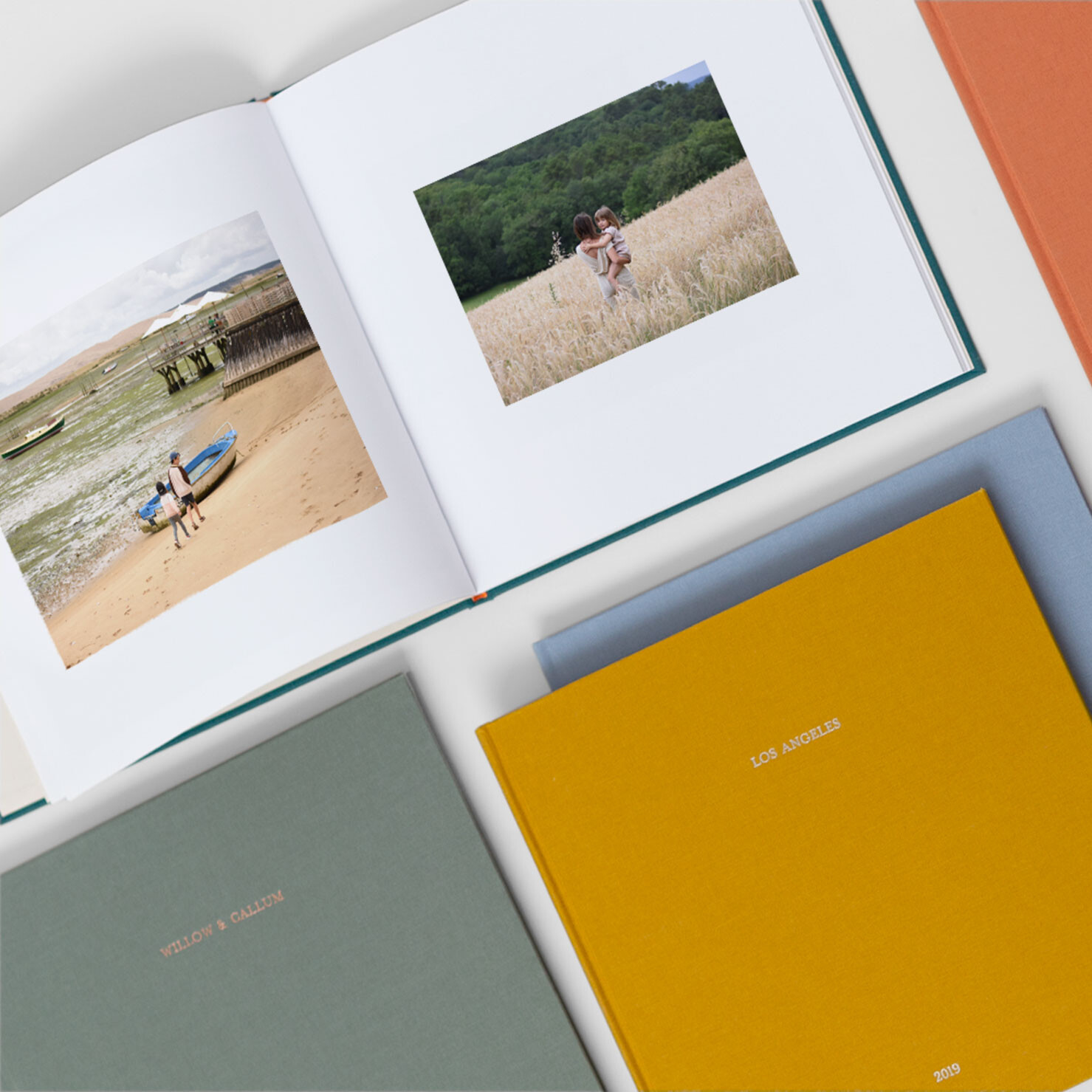 Fabric Hardcover
Father's Day Photo Albums
To treasure the most precious moments of fatherhood
Discover our collection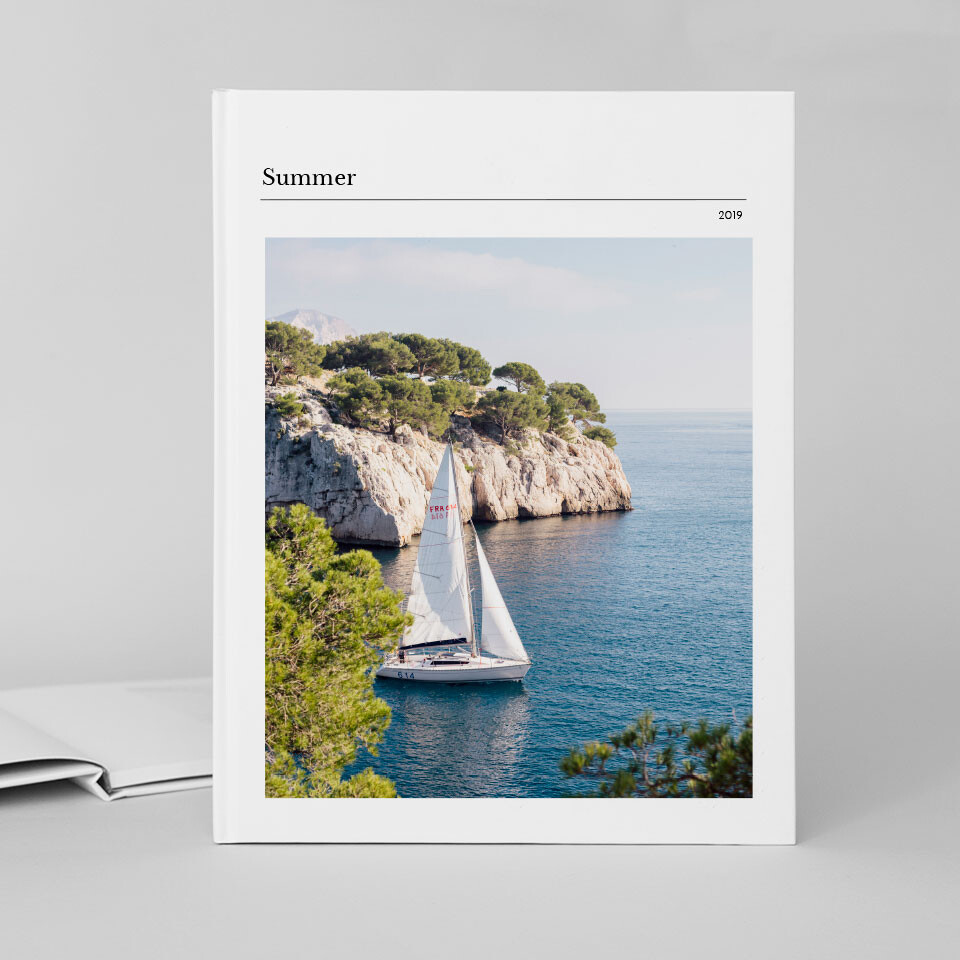 Printed Hardcover
Father's Day Photo Albums
Timeless designs to celebrate your real-life hero
Create your album
Create your Father's Day photo album online
Our photo book maker allows you to create your Father's Day gift in a flash. Upload your favourite photos with Dad and then let our automated tool fill your photo album for you! Alternatively, you can choose to start from scratch and drag and drop each of your photos into your album in turn. You can then add your personalised title to your cover and choose whether you wish to include text on the inside pages of your Father's Day photo album. You will have a choice of layouts for each page, allowing you to add up to 9 photos to a single page. Strapped for time? Don't forget that you can also create your Father's Day photo albums using our iOS or android photo book applications. Choose from our high-quality paper types to suit the style of your photos and know that your photo album will go through our retouching service before being printed and bound at our very own studio.
A range of photo albums for Dad
Here at Rosemood, we offer three types of photo albums so you are sure to find the perfect album for your Dad, (and also for your budget). Our stylish softcover photo books come with a wide range of magazine-style covers that allow you to share your favourite photos of Dad on the front cover and offer a great budget-friendly option for your Father's Day gift, starting from just £18. Meanwhile, our printed hardcover photo albums come in three formats and multiple sizes to give you the chance to create a traditional photo album that is sticky-finger proof! If this is an extra special Father's Day, then treat him to one of our luxury fabric hardcover photo albums in his favourite colour, knowing that he will be able to pass on this stunning photo album through the generations!
Father's Day gift ideas
Photo albums make such a memorable gift for Father's Day. Not only will you be providing your Dad with a record of the precious moments you have spent together, but also showing him how much you care in having taken the time to sort through and arrange your photos when creating your photo album online. Flicking through your photo album together on the day will turn his Father's Day dinner into a lovely reminiscing session that is sure to bring a smile to his face! Kickstart a collection of photo albums in offering him one every year or take a look at our photo posters for even more personalised Father's Day gift ideas!
Discover our photo albums for other occasions