Pregnancy Photo Albums
Capture the magic and joy of your pregnancy journey
Create a pregnancy photo album to record all of you and your baby's milestones in those nine precious months. From including weekly photos and "bumpdates" to notes and letters written for your unborn child, our range of templates and page layouts will enable you to personalise your photo book just as you please. Your pregnancy photo book gift to yourself or a loved one will be made to the highest quality, thanks to the Rosemood retouching service and exceptional customer care team.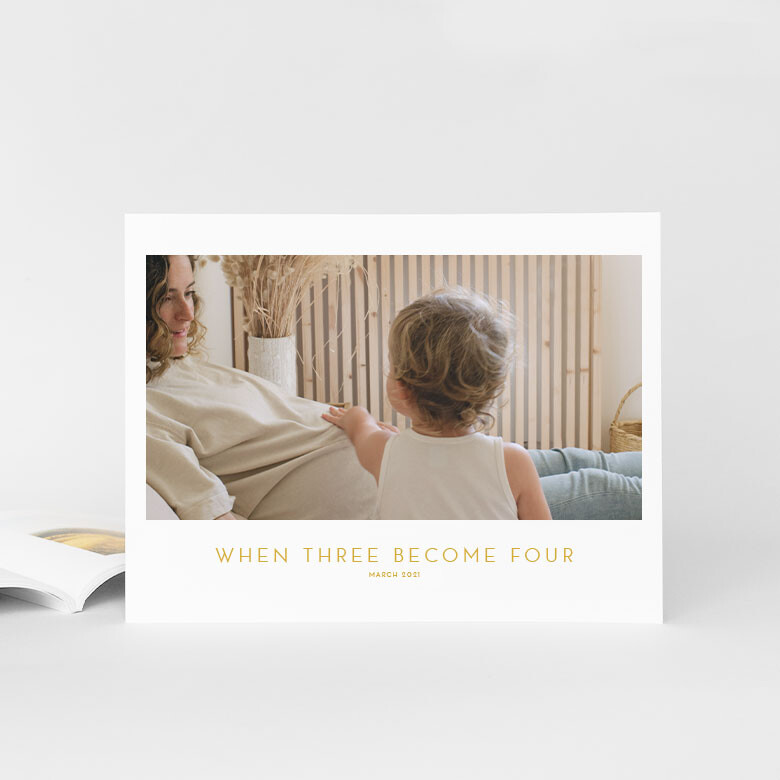 Softcover
Pregnancy Photo Albums
Modern magazine-style covers in a range of designs
Create your album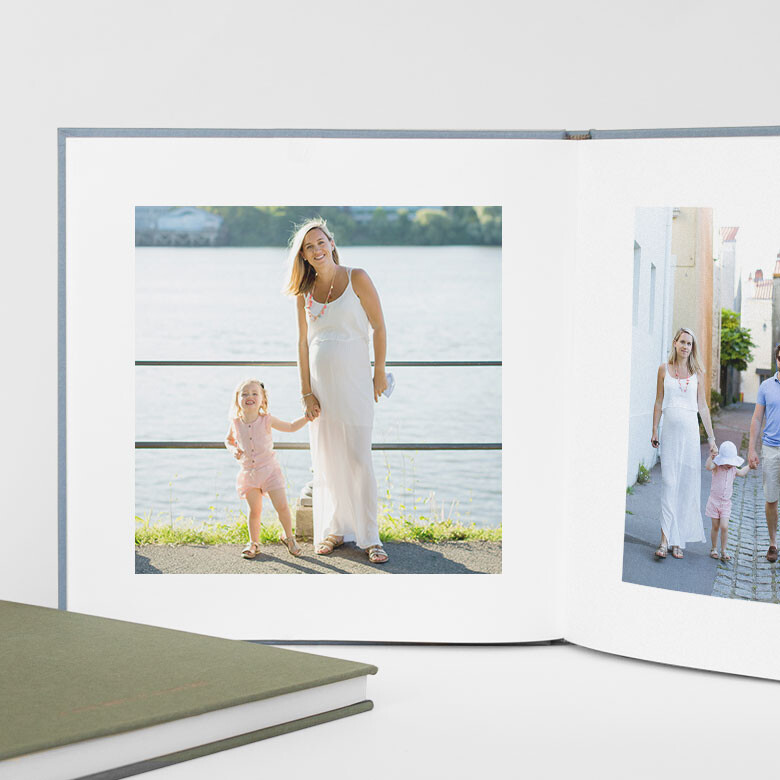 Fabric Hardcover
Pregnancy Photo Albums
To treasure the joys of your pregnancy journey
Discover our collection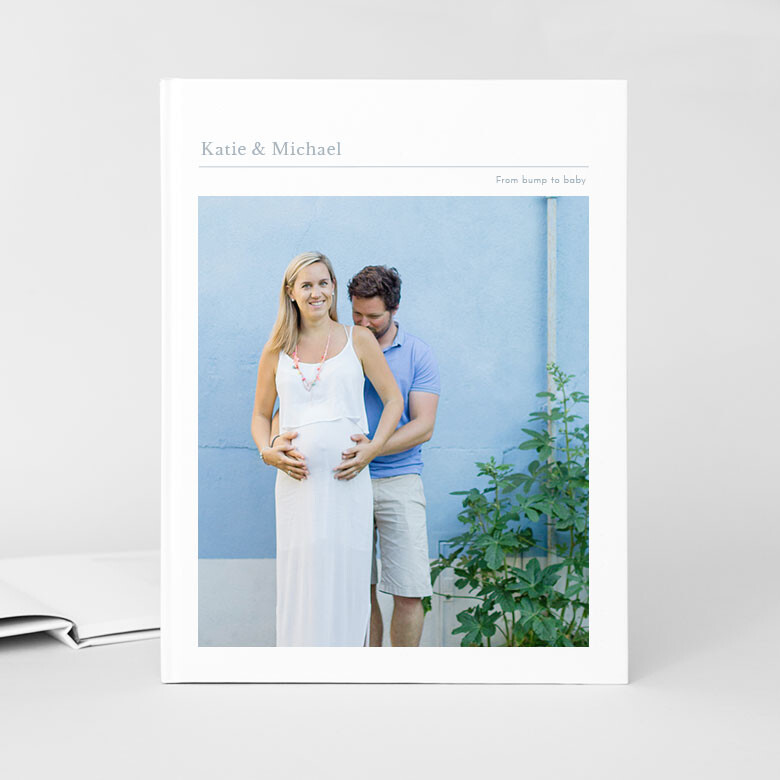 Printed Hardcover
Pregnancy Photo Albums
A timeless album to celebrate your pregnancy
Create your album
Gather your favourite memories to relive the experience
Our range of pregnancy photo albums has been designed with you in mind, to help you hold on to those moments that never fail to make you smile. From the photo of when you first discovered you were expecting, to every scan and baby kick, be sure to document your pregnancy in style and with ease. Our photo book templates can be accessed and edited from either our website or our app, so you can create your baby photo album at home or on the go. For each page of the photo book you can choose the page template you prefer. We have a range of classic, minimalist and multi-photo layouts to inspire and assist you create the perfect pregnancy memento. Our renowned retouching service will be offered complimentary with your order and includes automatic photo enhancement and text proofreading. And if we have any questions or queries for you about your photo album design, we won't hesitate to get in touch!
Pregnancy photo books of all shapes, styles and sizes
Thanks to our creative team here at Rosemood, we have a whole range of pregnancy photo albums for you to choose from. Square, portrait and landscape photo books are available with sizes ranging from 15 x 15 cm to A4, with everything in between. Our fabric hardcover photo books are embellished with metallic foil for a stunning high-end finish, keeping your photos and thoughts safely enclosed. The softcover photo books have a chic minimalist design that echoes modern day fashion magazines, while our printed hardcover photo books are a perfect balance of style and quality. These coffee table classics have printable card covers and can therefore be decorated with the photo that best summarises your baby or pregnancy joy. Looking to create a baby shower gift like no other? Our larger format photo albums have specially designed presentation boxes on offer, to help preserve those precious memories for years to come.
Ask our photo book experts to perfect your gift
Whether you have any specific requests for your photo book or simply questions about how we work, you can contact our customer service team at any time. All our advisers are experts when it comes to Rosemood stationery and they will be delighted to hear from you via phone, email or online chat to offer their professional opinion and guidance. You may also find what you are looking for on our FAQ page or by browsing the customer reviews for the design you love. Remember that in order to create photo books of the highest quality, we have an 8-13 day turnaround. Feel free to check out our shipping page for more information on when to place your Rosemood photo album order.
Discover our photo albums for other occasions