Love Photo Albums
Celebrate and record every chapter of your love story
Celebrate the precious moments created by your love by recording them in your very own love photo albums. From engagement to wedding photo albums, we have photo books in different styles to help you immortalise your adventures as a couple. As the saying goes, a picture is worth a thousand words so a photo album full of romantic and meaningful snaps will speak for itself when expressing your love! Personalised photo albums make great gifts, so show someone you love them by creating a photo album for their next birthday or for Christmas. Our friendly customer service team is on hand to help you choose and personalise the perfect album for your loved one.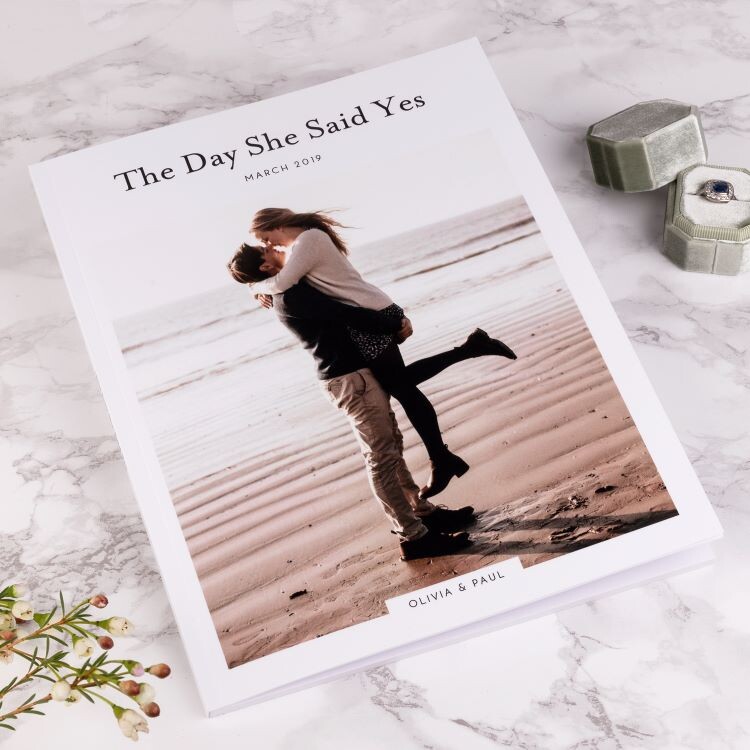 Softcover
Love Photo Albums
Magazine-style covers to share the headlines of your love story
Create your album
Fabric Hardcover
Love Photo Albums
Luxury albums worthy of your most precious moments
Discover our collection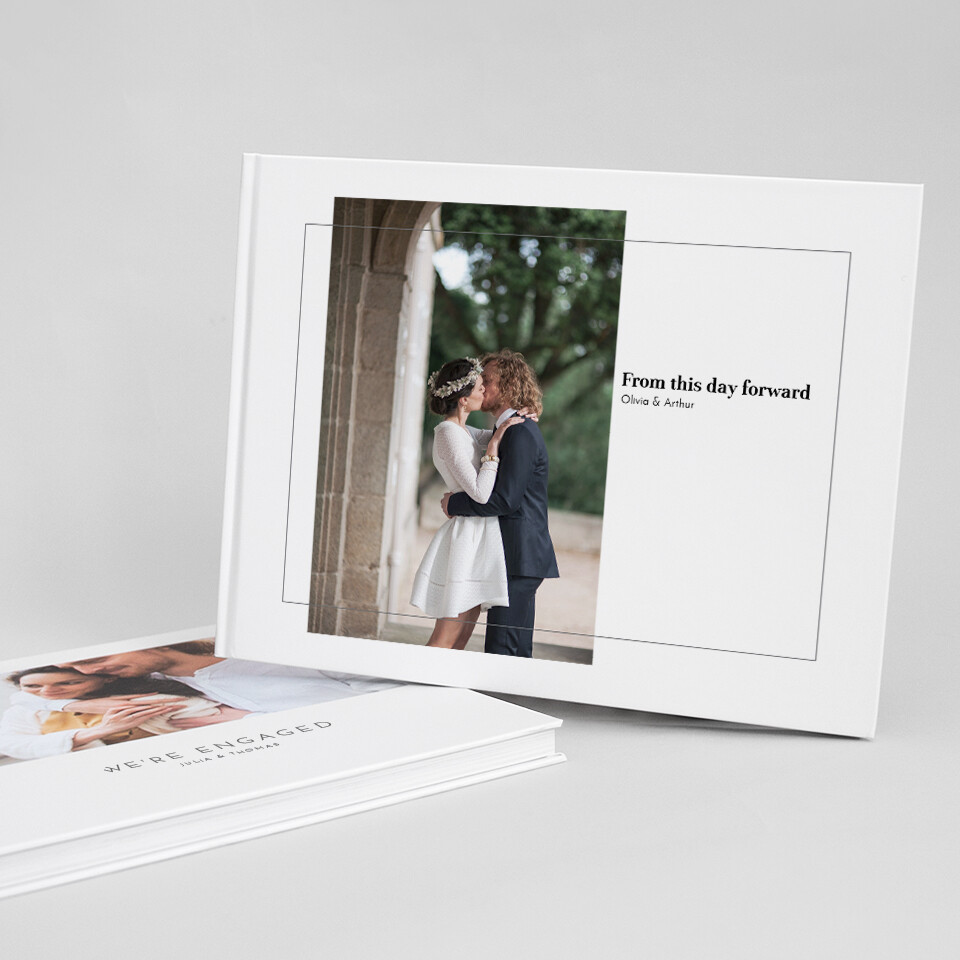 Printed Hardcover
Love Photo Albums
Print your favourite moments together
Create your album
It couldn't be easier to create your love photo albums
We can promise that you will enjoy creating your love photo albums as much as you enjoy flicking through them in years to come. Our photo book maker ensures that creating your photo album will be a breeze and allows you to immerse yourself in long lost photos as you decide on how to lay them out on each page of your photo books. We can give you a helping hand by filling your photo album automatically keeping your photos in chronological order or you can get creative and choose the template for each and every page. Don't forget that we are here to help you every step of the way. From downloading our photo book applications to helping you decide which paper type to choose, our friendly customer service team is available to advise you on every aspect of your personalised photo books. Our team is available by email, phone and live online chat so do not hesitate to get in touch!
Tell your love story through your photo albums
Use your collection of love photo albums to document your journey together as a couple. Opt to create a photo album for each year, punctuating your album with chapter pages to introduce each trip, special occasion or milestone. Alternatively, create a photo album for each important event in your life. You will so enjoy flicking back through your favourite memories in years to come, reminiscing about moving into your first home or your first trip away together and wondering what life has in store for you next. Ordering your photos chronologically will help trigger the different memories and will make it easier for you to share your photo albums with loved ones.
Unbeatable quality for your love photo albums
Here at Rosemood, we go above and beyond to ensure that your photo albums do justice to your love story. We have carefully curated a collection of photo albums that use the finest of materials and our printing know-how to ensure that you can record your favourite memories in style. From sourcing the finest Italian linen for our fabric hardcover photo books to carefully selecting three high-quality papers to give you a choice of finishes, we have designed every last detail of our photo albums to ensure that you can create a stunning keepsake to treasure for years to come! Your love photo albums will even go through our proofreading and retouching service before being printed as we will check for any sneaky typos and optimise the print quality of your photos where possible. You can, therefore, rest assured that your most meaningful memories are in safe hands! We are also here to help you celebrate love in your lives with everything from save the date cards to wedding anniversary invitations!
Discover our photo albums for other occasions